Table of Contents
The Importance of Certification in Supplement Manufacturing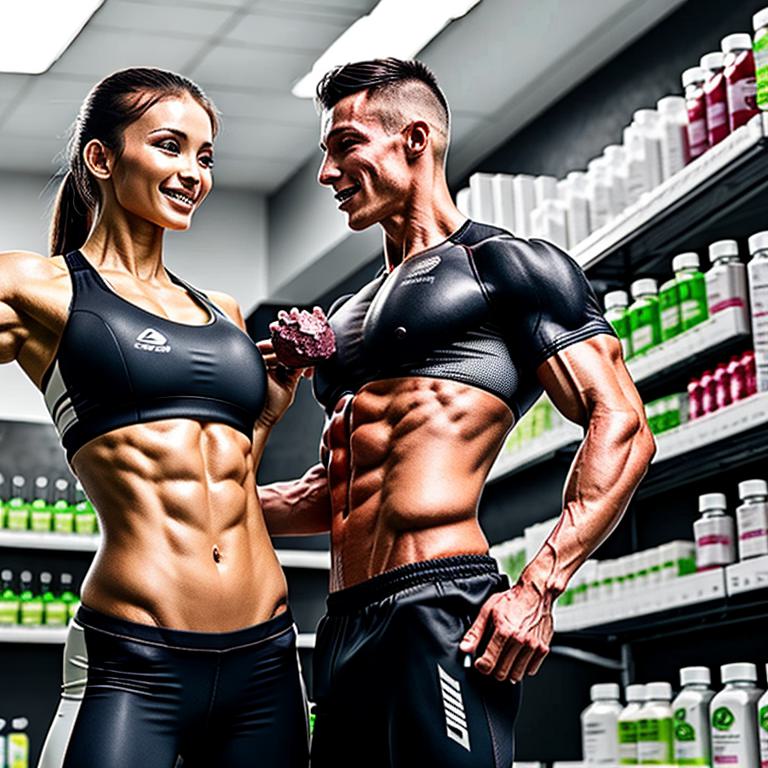 At SolisLabs, we understand the critical nature of certifications when operating as a Nutritional and Supplement Manufacturer. Our commitment to this aspect is unwavering because it speaks directly to the quality and safety of the products we curate for our clients. When a product bears our mark, it reflects a seal of trust and adherence to stringent industry regulations. Our facilities are cGMP certified, which means our processes comply with the FDA's Current Good Manufacturing Practices, guaranteeing that every batch of supplements we produce is consistently produced and controlled to quality standards.
It's not just about compliance, though. Being a Nutritional and Supplement Manufacturer means stepping into a person's journey towards better health, a step we do not take lightly. That's why we engage in rigorous testing, inspection, and quality control measures that go beyond what is required. I've seen first-hand how the certainty of a Certificate of Analysis can bolster our clients' confidence in our products, knowing that what's on the label is what's in the bottle.
But certifications also extend to our team. Sarah L. Whyte, our founder, has been steeped in the nutraceutical field since 2011 and has cultivated a team of professionals who share the same passion for quality and expertise. Their knowledge and dedication are the bedrock of our operations, ensuring that every product leaving our doors is not only compliant but also a cut above the rest.
Custom Formulation and Private Labeling: Crafting Unique Health Products
As a Nutritional and Supplement Manufacturer, we recognize the immense value of a custom formulation. Our clients come to us with visions of supplements that stand out in a crowded market, and we bring those visions to life. Tailoring a formulation to specific health goals and demographics requires a meticulous approach, but it's where we excel. The process involves extensive research, trials, and adjustments to create a product that is both effective and unique.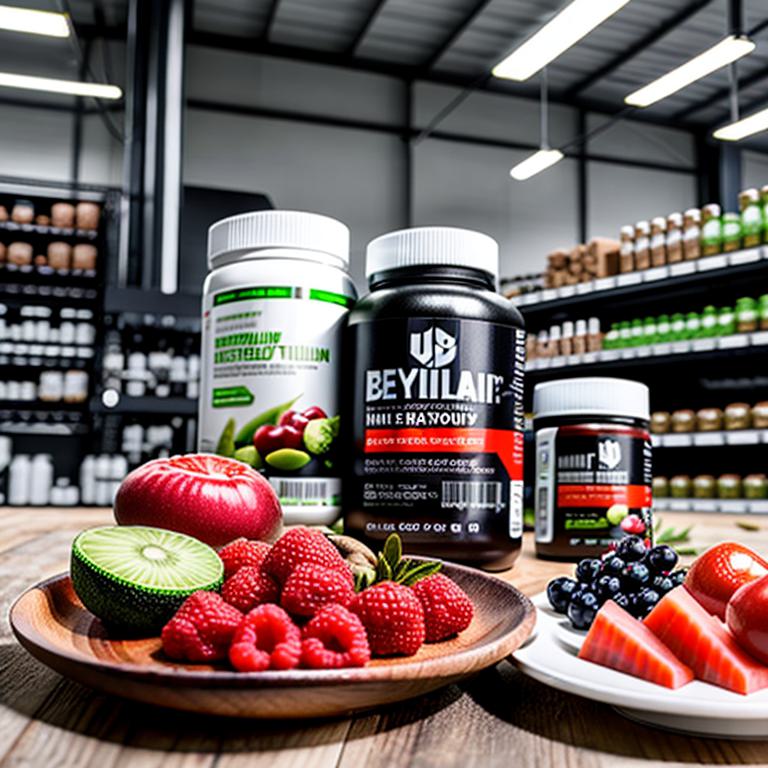 The journey doesn't end with the formula. People often judge a product by its packaging, a fact we understand all too well at SolisLabs. Our comprehensive services extend to private labeling, ensuring that once we've perfected a client's formulation, we also provide them with a visually appealing and market-ready product. Designing a label that reflects the quality inside the bottle while resonating with consumers is an art, one in which our creative team specializes.
What I've cherished most in my years here, though, is witnessing the birth of new brands that soon become household names. It's not uncommon for a budding entrepreneur's concept to transform into a robust product line under our care, benefiting from our full-scale manufacturing solutions and branding expertise.
Industry Leadership and Education: A Union of Expertise and Empowerment
Leading as a Nutritional and Supplement Manufacturer isn't merely about what we produce; it's also about sharing our knowledge. Sarah Whyte, our mentor at the helm, believes firmly in empowering others. By hosting sessions under "Level Up Your eCommerce Brand," she spreads the wealth of knowledge she has garnered over the years. This education extends to our clients, offering them insights into not just supplement production but also the business acumen required for a successful e-commerce presence.
Our leadership role also allows us to set benchmarks within the industry. By consistently delivering high-quality products and maintaining a pulse on market trends, we help define what excellence looks like in the world of supplements. This pursuit of excellence is a journey we embark on with our clients, offering them a partnership that provides more than just manufacturing. It's about growing together, adapting to change, and staying ahead of the curve.
The anecdotes I hear from our clients speak volumes. Whether it's about the seamless integration of our manufacturing capabilities into their business model or the appreciation for our transparent communication, it's clear we're more than a service provider–we're a partner. And in this partnership lies a shared interest: the wellbeing of the end consumer, who trusts in the efficacy and safety of the products we help bring to market.
With an unfaltering commitment to safety, innovation, and customer satisfaction, SolisLabs thrives at the intersection of high-quality nutraceutical production and incisive industry education, all while fostering a climate of collaboration and growth.
Tailored Marketing and Branding Solutions: Beyond Manufacturing
In the role of a Nutritional and Supplement Manufacturer, we at SolisLabs navigate the complex waters of marketing and branding with ease. Our holistic understanding of FDA regulations informs every design choice in labeling and packaging, ensuring that while our clients' products stand out, they also remain within the bounds of compliance. This delicate balance between distinction and regulation is where our expertise shines through.
The artwork, the messaging, the palate of colors used in packaging design–all are done with the dual objectives of capturing attention and conveying the ethos of the brand. We collaborate closely with our clients to understand their vision and target audience, creating designs that are not just aesthetically pleasing but also strategically sound. Navigating the supplement market's competitive landscape requires an edge, and our branding services provide just that.
Not everyone talks about the satisfaction that comes from knowing a product you've helped shape succeeds in the market. But I've been here long enough to see the joy it brings our clients, and it's infectious. It's a testament to the power of our comprehensive approach, marrying manufacturing mastery with marketing savvy. The result? Products that not only meet but often exceed our clients' aspirations.
The way a product is presented can have a profound impact on its success. We don't just manufacture supplements; we craft narratives around them. Each bottle tells a story–of health, wellness, and the promise of a better life. Ensuring that tale is compelling is part of our ethos at SolisLabs.
Testimonial and Client Relationships: The Measure of Our Commitment
A Nutritional and Supplement Manufacturer like us is defined by the relationships we build and the feedback we receive. Hearing from Maurice M about our high standards and exceptional service reaffirms our client-focused approach. When I read Kyle's words about our standout customer support, it's not just praise–it's a reminder of why we do what we do. Our clients are at the heart of our operations, and their satisfaction is a barometer of our performance.
Understanding the nuances of each client's needs and responding with agility and precision is part of our DNA. When Leo shares his story of how our partnership has become invaluable, it encapsulates the very essence of our mission. To us, client testimonials are not mere endorsements; they are the stories of shared success, the chronicles of challenges overcome, and the foundation on which we build even stronger collaborations.
We don't just manufacture products; we manufacture trust. That trust is born from transparency, nurtured by communication, and solidified by the results we deliver. Our dedication to excellence echoes through the halls of our Atlanta facility and resonates with every client who chooses to journey with us. Each testimonial is a chapter in the larger narrative of SolisLabs–a story of innovation, commitment, and unyielding pursuit of quality in the world of nutritional supplements.
In the vibrant landscape of Nutritional and Supplement Manufacturer in the USA, SolisLabs prides itself on being at the forefront of innovation and quality. As a partner to health and wellness brands, our focus has always been on delivering products that are not only effective but also safe for consumers. We are committed to using the purest ingredients, sourcing them from trusted suppliers who uphold the same high standards that we do.
Manufacturing dietary supplements in the United States requires strict adherence to good manufacturing practices, and as a leader in the industry, we ensure that our facilities and processes exceed these requirements. In fact, our rigorous testing and quality control methodologies are a testament to our dedication to excellence. We understand that our clients rely on us to provide products that will, in turn, earn the trust of their customers – a responsibility we take very seriously.
At SolisLabs, we handle an extensive portfolio of product types, catering to a diverse range of health and wellness needs. Our comprehensive services cover everything from research and development to innovative formulation approaches. With a customer-centric mindset, we believe that every client has unique needs, and we strive to meet those needs with tailored solutions and personal guidance throughout the manufacturing process.
Navigating Industry Challenges and Innovating Solutions
The Nutritional and Supplement Manufacturer in the USA faces myriad challenges, from regulatory compliance to staying abreast of the latest scientific discoveries. At SolisLabs, we confront these challenges head-on. Our team's expertise in navigating FDA regulations means that our clients never have to worry about compliance issues. We make it our business to stay informed on industry trends and scientific advancements, integrating this knowledge into our product development.
Another challenge in our industry is the ever-growing consumer demand for clean, natural products. We rise to meet this challenge by offering a vast selection of non-GMO, organic, and allergen-free options. This not only caters to market demands but also reflects our commitment to promoting wellness through cleaner, more natural supplements.
Accessibility is another important factor. We've optimized our processes to ensure that from small startups to large companies, all our partners have access to high-quality manufacturing services. This democratization of supplement manufacturing empowers a broader range of entrepreneurs to enter the market, thus fostering innovation and competition.
With a comprehensive understanding of the evolving market, we are continually expanding our offerings, whether it be through the introduction of new supplement forms like gummies or liquids or venturing into emerging health areas such as nootropics and adaptogens. Our proactive approach keeps us, and our clients, ahead of the curve.
Fostering Partnerships and Stimulating Growth
At SolisLabs, we believe that our growth is directly tied to the success of our clients. As a Nutritional and Supplement Manufacturer in the USA, we cultivate strong partnerships through unparalleled transparency and communication. We find that our clients appreciate this approach, as it builds trust and lays the foundation for lasting relationships.
Tailoring our services to each client's specifications is not where we draw the line. Our in-house marketing and branding expertise allows us to offer insightful advice on how to position products effectively in the market. We understand that a great product needs an equally compelling brand story and presentation, and our creative team is adept at bringing these stories to life.
Personal mentorship is one of the unique aspects that set SolisLabs apart from other Nutritional and Supplement Manufacturer in the USA. Sarah Whyte's dedication to educating our partners is not just about business development; it's about empowering individuals with the knowledge to thrive in a competitive e-commerce landscape. Each success story, such as that of Leo from Boostceuticals, reinforces our commitment to fostering growth and enhancing the wellness industry as whole.
As we continue to innovate and embrace new technologies, our focus remains steadfast on producing the highest quality supplements that meet the complex needs of today's consumers. We embrace our role as industry leaders, navigating through the challenges with our partners, and emerging stronger with each shared success.
Excellence in Manufacturing and Client Partnerships
At SolisLabs, we pride ourselves as an esteemed Organic Nutritional and Supplement Manufacturer that places client satisfaction at the forefront. We understand that the cornerstone of a successful product is not just in its manufacturing but also in establishing robust client relationships. Our team is dedicated to providing personalized service to each business we partner with, ensuring all dietary supplement needs are met with the utmost precision and care.
The journey of each supplement begins with meticulous research and development, followed by a stringent manufacturing process in our state-of-the-art facilities. We guarantee that our Organic Nutritional and Supplement Manufacturer role extends beyond production, overseeing the success of our clients at every turn. Through providing exceptional customer support and guidance, we cement ourselves as more than a manufacturer – we are partners in progress.
Our reputation as an Organic Nutritional and Supplement Manufacturer is not just built on robust procedures and stellar client collaborations; it's also about our involvement in the community. By engaging in educational initiatives and scaling e-commerce mentorship, we aim to foster growth in the nutraceutical industry. This dedication to knowledge-sharing adds a layer of depth to our relationships with our partners, paving the way for shared success.
Unwavering Commitment to Quality and Safety
As a premium Organic Nutritional and Supplement Manufacturer, our unwavering commitment to quality resonates through every capsule, powder, and tablet we produce. Our products undergo thorough testing, assuring that each item ships out with a Certificate of Analysis that speaks volumes of our quality assurance practices. This attention to detail is what positions us as a leading force in the Organic Nutritional and Supplement Manufacturer sphere.
The foundation of our commitment is our compliance with Good Manufacturing Practice (GMP) and adherence to FDA standards. This rigorous dedication to safety and quality control means our partners can confidently market their supplements, knowing they are distributing products of the highest caliber. At SolisLabs, we don't just meet standards – we aim to set them.
Our Organic Nutritional and Supplement Manufacturer expertise does not halt at production. We extend our quality commitment into the realm of packaging and branding, where we design labels and logos that not only meet FDA regulations but also captivate the target audience. It's a full-circle approach to quality – from the inside out.
Our clients, like Maurice M from VHealthTech and Leo from Boostceuticals, can attest to this dedication. They have seen firsthand how our commitment to safety and excellence has made a tangible difference in the market presence of their products. It is testimonials like these that motivate us to maintain and elevate our high standards of product quality and customer care.
Innovation and Sustainability in Supplement Manufacturing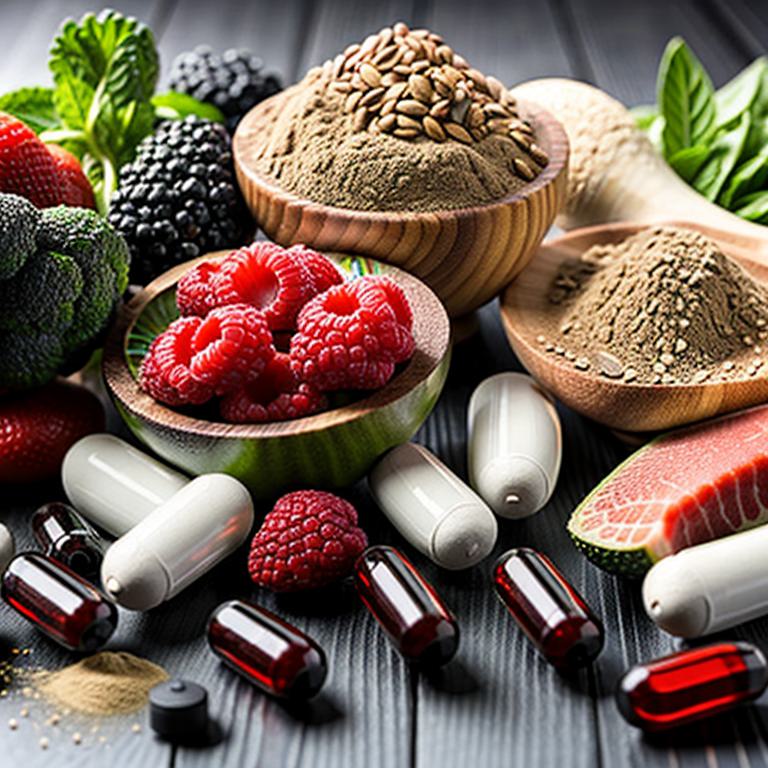 Staying at the forefront of Organic Nutritional and Supplement Manufacturer industries requires innovation and an eye for sustainability. At SolisLabs, we are constantly exploring new ways to enhance our product lines while being mindful of our environmental footprint. Our research and development team works tirelessly to bring cutting-edge solutions to our clients, integrating the latest scientific findings into our supplement formulations.
Our commitment to sustainable practices is embedded in our Organic Nutritional and Supplement Manufacturer identity. By sourcing high-quality, organic ingredients and employing environmentally-friendly manufacturing processes, we not only provide clean and potent supplements but also contribute to the well-being of our planet. It's a philosophy that drives every decision we make.
As an Organic Nutritional and Supplement Manufacturer, we believe that the best way to ensure long-term success for our clients is by offering products that are both effective and ethical. This belief is shared and celebrated by Sarah L. Whyte, our founder, who is deeply invested in the intersection of health, nutrition, and sustainability. Her leadership ensures that every supplement leaving our facility is a beacon of innovation and eco-consciousness.
How do I find a supplement manufacturer?
When you are looking to partner with a supplement manufacturer, it's much like entering a marriage; you want a reliable partner who can support your vision and grow with you. At SolisLabs, we advise looking for a manufacturer that has a strong reputation for quality and transparency. Certifications, such as cGMP, are a good starting point as they assure you that the manufacturer adheres to the highest standards. Personally, I recommend visiting the facility if possible, meeting the team, and understanding their process. This hands-on approach has helped many of our clients feel confident in their choice to work with us.
How do you manufacture nutritional supplements?
Manufacturing nutritional supplements is an intricate dance of science, regulation, and art. At SolisLabs, we begin with research and development, creating a formulation that meets the client's needs while adhering to safety and efficacy standards. From there, we source high-quality raw materials, meticulously test them, and blend them using our state-of-the-art equipment. Every step of the manufacturing process is conducted in compliance with cGMP practices, ensuring the final product is of the utmost quality. Additionally, we place a high value on packaging and labeling, which are done in house to meet the strict guidelines of the FDA.
Can you manufacture your own supplements?
Manufacturing your own supplements is feasible, but it comes with considerable investment in time, expertise, and capital. You'd need to navigate regulatory hurdles, acquire equipment, and ensure quality control. For many of our clients at SolisLabs, partnering with a specialized manufacturer like us means they can focus on their brand and marketing, while we take care of the technical complexities of product formulation and production. In essence, we provide the bridge from concept to consumer.
Which company is best for food supplements?
The best company for food supplements is one that resonates with your brand's values and can meet your specific needs. What sets us apart at SolisLabs is our comprehensive approach. We not only produce high-quality supplements but we also assist in market positioning, offering tailored solutions from formulation to final product design. Feedback from our partners, like Maurice M from VHealthTech, attests to our commitment to elevating their products and providing exceptional customer service. It's the custom approach and partnership mindset that truly makes us a contender for the best in the field.
How important are quality assurance certifications in the supplement manufacturing industry?
In the supplement manufacturing industry, quality assurance certifications are your compass–they guide you towards products that are safe and reliable. They reflect a manufacturer's dedication to following rigorous standards. Take, for example, our cGMP certification at SolisLabs; it's not just a badge we wear. It signifies a promise to our partners that every product we craft meets stringent regulatory requirements. By holding these certifications, we ensure that our clients are always confident in the integrity of their products, which in turn, translates to the trust of their customers.
What makes custom formulation an integral part of a supplement manufacturer's services?
Custom formulation is truly at the heart of what we do. It allows our clients to bring something unique to the table in a competitive market. Our process at SolisLabs is collaborative–we take the time to understand the brand's vision, target demographics, and health goals. Through a series of trials and adjustments, we can create a product that is not only effective but also sets our clients apart. Witnessing a custom formulation grow from an idea to a finished product that resonates with consumers is an incredibly rewarding experience–for us and for the client.
How do you choose the right ingredients for supplements, and where do you source them from?
Choosing the right ingredients is akin to selecting the finest produce for a gourmet meal. At SolisLabs, we prioritize purity and potency. We source our ingredients from trusted suppliers who provide the highest quality raw materials. Each ingredient is rigorously tested and verified for compliance with our internal standards, which often exceed regulatory requirements. It's a meticulous process, but one that ensures our end product is nothing short of excellent. We believe that a great supplement starts with great ingredients, and we are committed to that excellence at every step.
How do manufacturers navigate the complex FDA regulations for supplements?
Navigating FDA regulations is no small task–it requires expertise and vigilance. We stay abreast of the latest guidelines and ensure our team is educated on any changes. Our in-house regulatory experts at SolisLabs ensure that both our products and labeling are fully compliant. This detailed attention helps our clients avoid any compliance pitfalls and reinforces our dedication to transparency and safety. Staying compliant is not just about avoiding penalties; it's about earning and maintaining the trust of consumers who rely on us for their health and wellness needs.
What are the current market trends in supplement manufacturing, and how is SolisLabs responding to them?
The supplement market is constantly evolving with trends like personalized nutrition and sustainability leading the way. At SolisLabs, we actively incorporate these trends into our product development process. We're looking into more bespoke supplement solutions that cater to individual health profiles and exploring environmentally friendly manufacturing practices. By doing so, we ensure that our partners' products are contemporary and appealing to today's informed consumers. It's about staying ahead of the curve and embracing innovation that aligns with the values of our clients and their customers.
How does SolisLabs build trust with its clients in the supplement manufacturing process?
Building trust with our clients starts with transparency. At SolisLabs, we maintain open communication channels, ensuring clients are informed and involved at every stage of the manufacturing process. Our clients have direct access to our team, which allows for real-time updates and collaborative problem-solving. Trust is also built through consistent delivery of high-quality products. When our clients know they can rely on us to exceed expectations, it fosters a strong, long-term relationship. After all, our clients' success is our success, and we take that partnership very seriously.
What role does sustainability play in supplement manufacturing at SolisLabs?
Sustainability in manufacturing is not just about the environment; it's about doing business responsibly for future generations. At SolisLabs, this starts with sourcing organic, non-GMO ingredients whenever possible, optimizing our production processes to minimize waste, and using eco-friendly packaging solutions. The health industry is inherently about well-being, and we extend that philosophy to the planet's health as well. Our commitment to sustainable practices reflects our broader vision to not only support the wellness of our consumers but also that of our environment.
Nutritional Supplement Manufacturing Resources