Table of Contents
Understanding Dietary Supplement Formulation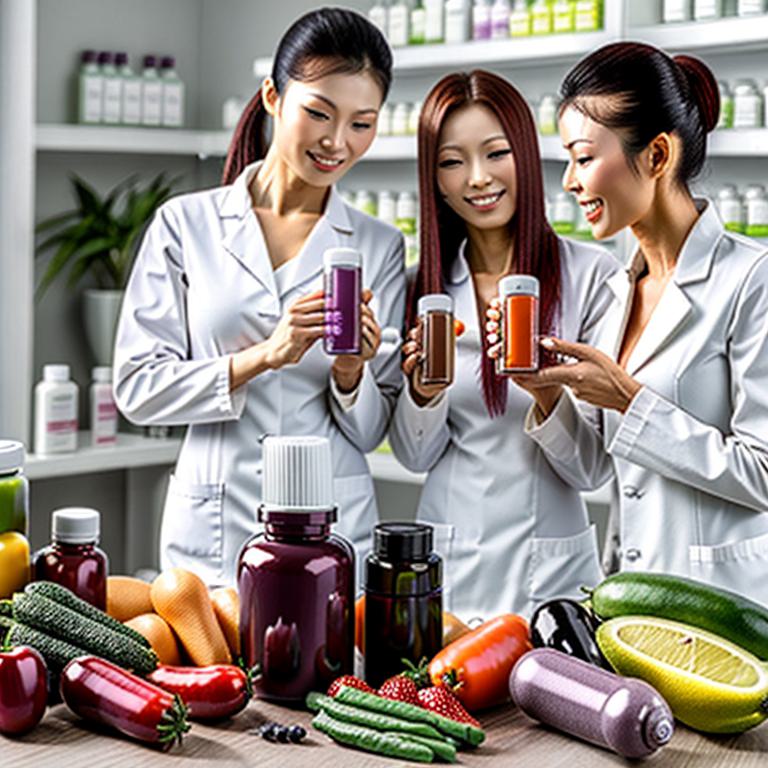 As Dietary supplement formulation experts at SolisLabs, we hold the key to unlocking the potential of potent, safe, and effective nutraceutical products. Our mastery over the subtleties of supplement formulation is not just a matter of mixing ingredients but a sophisticated science that requires in-depth knowledge and meticulous attention to detail.
Every client's vision is transformed into a tangible product through a collaborative process. This synergy between a client's needs and our expertise ensures that the final product not only meets but exceeds market expectations. Our approach blends traditional herbal wisdom with cutting-edge scientific research, a marriage that sets our formulations apart in the highly competitive dietary supplement landscape.
From pure vitamins to intricate botanical blends, our experts design each supplement with a focus on bioavailability and consumer safety. By navigating the many nuances of supplement formulation, we ensure each product is primed for market success.
Expertise in Action: Real-World Dietary Supplement Formulation
In my years with SolisLabs, I've played an integral role in developing custom formulations that are not only innovative but also aligned with the latest health trends. We pride ourselves on our ability to distill a concept into a market-ready product that encapsulates both efficiency and reliability.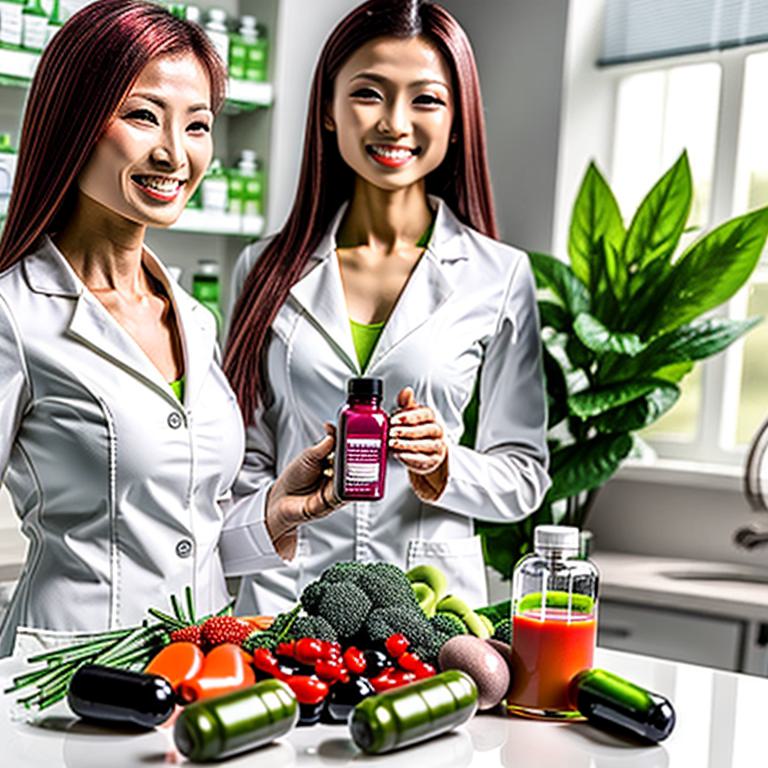 One of our standout successes involved a client seeking a unique blend of adaptogens and nootropics. The challenge was to create a formula that supported cognitive health while remaining free from common allergens and artificial additives. Through a series of meticulous trials and refinements, we achieved a formulation that is now a bestseller in its category. Personalizing the process, we tailored the production scale to match the client's growth trajectory, ensuring a seamless market entry and expansion.
Dietary supplement formulation experts at our lab also value sustainability. We carefully select sources that uphold ethical harvesting practices and maintain a stringent quality control process to ensure that every ingredient contributes to both the wellness of the consumer and the health of the planet.
Another testament to our expertise is the rapid development of a sports nutrition line. The client required a product that catered to high-performance athletes while adhering to doping regulations. Drawing on our expertise in sports nutrition, we developed a formula that delivered on its promise without compromising on taste or solubility, factors that are crucial for athlete adoption and consistent use.
Navigating Regulatory Compliance in Supplement Formulation
Working within the highly regulated landscape of dietary supplements, Dietary supplement formulation experts at SolisLabs excel at ensuring compliance at every step. The development of each product goes hand-in-hand with adhering to stringent FDA regulations and cGMP standards. Our team is adept at circumnavigating the complexities that come with these regulations, transforming potential hurdles into non-issues for our clients.
A crucial part of this process is the extensive testing of each supplement, from raw materials to the final product. We are committed to transparency, providing our clients with Certificates of Analysis that affirm quality and compliance, thus fostering trust and reliability in our partnerships.
In my own experience, regulatory compliance is not a constraint but rather a framework within which innovation can thrive. By embracing these standards, we not only protect consumer health but we also fortify the reputation of our clients' brands. We regard these regulations as benchmarks for excellence, which we consistently strive to exceed.
Partnering for Success with Dietary Supplement Formulation
At SolisLabs, our relationship with clients goes beyond contract manufacturing. As Dietary supplement formulation experts, we become an extension of our clients' teams, immersing ourselves in their brand ethos and market goals to champion a successful product launch.
We draw on a wealth of resources, from a passionate team of formulators and scientists to a cutting-edge manufacturing facility, all dedicated to actualizing the vision of our clients. Our collaborative approach means that we're not just service providers, but partners invested in our clients' growth and success.
The power of innovation in our formulations is amplified by our marketing and branding strategies. Health claims, label designs, and product packaging are all carefully curated to resonate with the target audience, ensuring the final product stands out in a saturated market. This holistic approach to the client journey is what distinguishes SolisLabs as leaders in the field.
Stories shared by our clients, like that of Kyle's, attest to the seamless process and the outstanding customer support that made their foray into the supplement market a resounding success. By offering personalized services and demonstrating genuine care for our clients' objectives, SolisLabs becomes more than just a manufacturer; we become a trusted ally in the realm of health and wellness.
Understanding Dietary Supplement Formulation
In our pursuit to lead the nutraceutical market at SolisLabs, we emphasize the importance of crafting dietary supplements tailored to the unique requirements of our diverse clientele. As specialists in dietary supplement formulation, we recognize the complexity behind each capsule, tablet, or powder we produce. Our commitment to quality begins with meticulous research and sourcing of the finest ingredients, ensuring that each Dietary Supplement Formulation Expert Near Me brings a wealth of experience and precision to the table.
Each supplement we create is backed by scientific rigor, with every ingredient thoughtfully selected and every formula rigorously reviewed to guarantee that it meets the high standards expected of us. By incorporating this level of dedication and expertise, we provide more than just products; we offer solutions that directly cater to the health needs and lifestyles of consumers.
Our experts are not only formulation wizards but also keen trend-watchers in the health and wellness sector, ensuring that our products remain relevant and impactful in an ever-evolving marketplace. Through constant innovation and a finger on the pulse of nutritional science, we position ourselves as Dietary Supplement Formulation Experts Near Me that you can trust.
Local Expertise, Global Impact
The quest for wellness is universal, yet the path to achieving it is personal. At SolisLabs, we embody the principle of 'think globally, act locally' by harnessing the strengths of Dietary Supplement Formulation Experts Near Me, while impacting health at a global scale. Our Atlanta-based team resonates with local compliance and international quality standards, ensuring that while our roots are firmly planted in Georgia, our products can thrive and provide benefits worldwide.
With Dietary Supplement Formulation Experts Near Me, proximity is a valued asset. It allows for genuine collaboration between our team and our clients, facilitating a seamless exchange of ideas and swift adaptation to market changes. It also fosters a sense of community, as we take pride in being a trusted local entity that offers global expertise.
We believe that every formulation is a symphony of science and art. Our local experts are virtuosos in their field, harmonizing the latest scientific advancements with the individual needs of our clients to produce supplements that stand out for their efficacy and innovation.
By choosing SolisLabs, you're not just partnering with any Dietary Supplement Formulation Experts Near Me – you're teaming up with a leading force in the nutraceutical landscape, dedicated to uplifting the collective health of communities near and far.
A Client-Centric Approach to Formulation
At SolisLabs, the term 'client-centric' is not merely a buzzword; it encapsulates our entire working philosophy. Understanding and anticipating the needs of our partners is how we excel as Dietary Supplement Formulation Experts Near Me. Our collaborative process is designed to eliminate uncertainty and inspire confidence, offering transparency and open dialogue every step of the way.
Our clients' stories resonate with us deeply – from entrepreneurs seeking to launch their first product to established brands looking to expand their portfolio. As their chosen Dietary Supplement Formulation Experts Near Me, we are privileged to be part of their journey, providing not just formulations, but also empowering them with knowledge to navigate the complex nutraceutical terrain.
Our experts diligently craft supplements that align with our clients' brand identities, health philosophies, and customer desires. This personalized touch is what sets us apart and ensures our clients return to us, time and time again, secure in the knowledge that their products are created with meticulous care and profound industry insight.
Through our diverse experience, we have developed an innate ability to discern what works best in a market saturated with wellness products. It is this insight that allows us to elevate our role as Dietary Supplement Formulation Experts Near Me, offering a suite of services that goes beyond the typical expectations.
Pioneering Dietary Supplement Formulation Excellence
At SolisLabs, our dedication to being Top-Rated Dietary Supplement Formulation Experts propels every product from concept to consumer. Our team comprises industry veterans who blend scientific acumen with innovative trends to craft formulations that resonate with health-conscious audiences. Our commitment to excellence has established us as leaders in the nutraceutical landscape since our inception.
Our expertise isn't siloed in mere formulation; it extends to ensuring that every blend is both efficacious and compliant with stringent regulatory standards. The landscape of dietary supplements is continuously evolving, and as Top-Rated Dietary Supplement Formulation Experts, we navigate this terrain with nimble precision, adapting formulations to meet the ever-changing demands of wellness aficionados.
As a client-first organization, our bespoke formulations are tailored uniquely to each brand's vision and goals. We imbue each product with a signature touch of innovation, whether it's a cutting-edge sports nutrition line or a wellness series designed for holistic health.
Charting New Frontiers in Supplement Formulation
One facet of our Top-Rated Dietary Supplement Formulation Experts' prowess is our seamless integration of new research into product development. Our experts delve into the latest scientific discoveries to ensure our formulations are at the forefront of health and wellness trends.
We believe in pushing the boundaries of what's possible, formulating products that not only meet the current market demand but also anticipate future health trends. This forward-thinking approach has cemented SolisLabs as a vanguard in the dietary supplement industry.
Our lab dons the hat of both creator and curator, meticulously selecting premium raw materials that set the foundation for superior supplement lines. And, as Top-Rated Dietary Supplement Formulation Experts, our task doesn't end with formulation; we oversee the manufacturing process to ensure our high standards are met without compromise.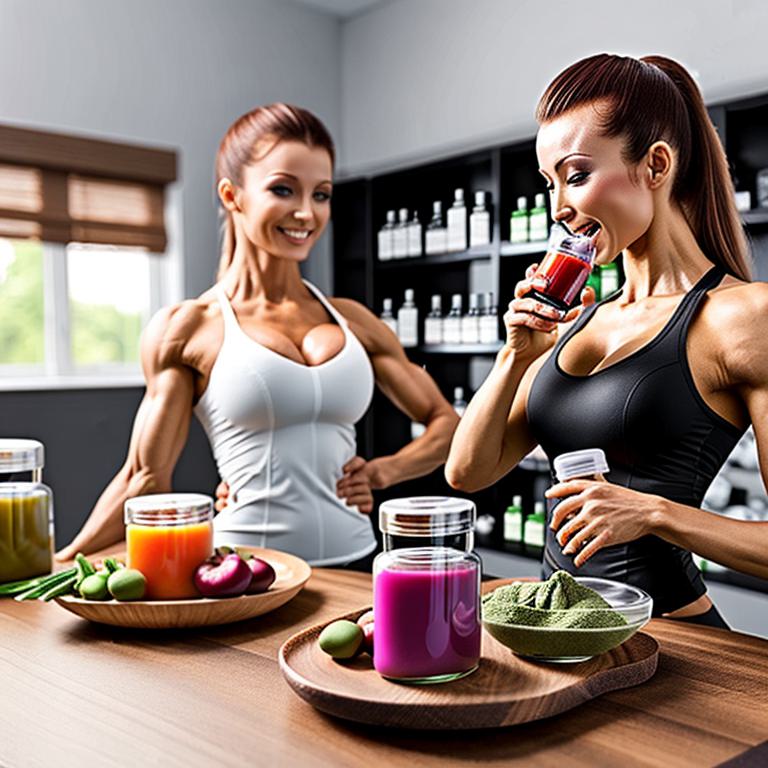 Our products bear the hallmark of innovation, with meticulous care taken in developing novel formulations that elevate the consumer experience. It's this dedication to crafting a unique and effective product portfolio that has garnered us the title of Top-Rated Dietary Supplement Formulation Experts in the industry.
Fostering a Culture of Partnership and Success
At SolisLabs, our approach to client collaborations transcends conventional service provision. We endeavor to build lasting relationships that are rooted in mutual growth and success. Our philosophy as Top-Rated Dietary Supplement Formulation Experts is to work closely with clients, imparting knowledge and offering guidance at every juncture of product development.
The supplement industry is ripe with potential, and as trailblazers, we aim to unlock this potential for our partners. Our transparent processes and open-door policy provide our clients with insights into the meticulous world of Top-Rated Dietary Supplement Formulation Experts.
Success in the dietary supplement industry is a blend of quality, innovation, and customer connection. As Top-Rated Dietary Supplement Formulation Experts, we are devoted to embodying these ideals in every capsule, tablet, or powder we craft. It is through this unwavering commitment to our clients' visions that SolisLabs continues to shine as a beacon of formulation expertise in the nutraceutical sphere.
Who is responsible for reviewing dietary supplements?
As experts at SolisLabs, we understand that the responsibility for reviewing dietary supplements doesn't rest on a single entity's shoulders. The FDA does not approve dietary supplements for safety and efficacy before they are marketed, but it is responsible for taking action against any adulterated or misbranded dietary supplement product after it reaches the market. Manufacturers and distributors must ensure their products are safe and their label claims are truthful and not misleading. At SolisLabs, we take this responsibility seriously and conduct extensive testing and research to ensure that every product we formulate adheres to these principles. Have you ever wondered how supplements are monitored post-market for safety?
Who sets quality standards for dietary supplements?
Quality standards for dietary supplements are set by a combination of federal regulations and industry best practices. In the United States, the FDA establishes Good Manufacturing Practices (cGMPs) for dietary supplements to ensure their identity, purity, strength, and composition. At SolisLabs, our compliance with cGMP standards is central to our operations, signifying our dedication to quality. We employ meticulous in-house testing and third-party verifications to meet and often exceed these standards, ensuring that the supplements we produce are of the highest quality. How do you think adherence to such standards impacts consumer trust in our products?
Who are the supplement market leaders?
The supplement market showcases a range of leaders, including global corporations, niche wellness brands, and specialty formulators like SolisLabs. Market leaders are typically defined by their innovative product lines, stringent quality controls, and substantial market presence. While SolisLabs may not be the largest producer, our dedication to excellence in formulation and client partnerships positions us as a leader in the industry, especially in terms of our expertise and the quality of our custom formulations. We are proud to contribute to setting the bar high in the nutraceutical field. In your opinion, what qualities should a supplement market leader embody?
What agency approves supplements?
It's a common misconception that dietary supplements require FDA approval before being sold. Unlike pharmaceuticals, they do not. However, the FDA does regulate dietary supplements under a different set of regulations than those covering "conventional" foods and drug products. Under the Dietary Supplement Health and Education Act (DSHEA), the FDA is responsible for taking action against any unsafe dietary supplement product after it reaches the market. At SolisLabs, we ensure that our products meet all regulatory requirements and maintain high standards of safety and quality. How can consumers stay informed about the safety and efficacy of dietary supplements?
How does the blend of traditional herbal wisdom and cutting-edge scientific research enhance your dietary supplement formulations?
In the realm of dietary supplement formulation, marrying traditional herbal wisdom with cutting-edge scientific research allows us to create products that are both innovative and rooted in historical efficacy. At SolisLabs, we respect the time-honored traditions of herbal medicine while applying modern scientific advancements to enhance the bioavailability and effectiveness of our formulations. This synergy of past and present knowledge ensures that our products honor the legacy of traditional remedies while delivering the benefits in line with contemporary scientific standards. Could this be the secret to creating supplements that are truly beneficial and trustworthy for consumers?
Resources