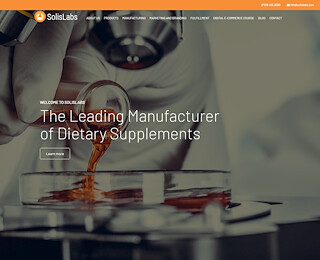 Elderberry is hailed by many as one of nature's best-kept secrets for sickness. Health buffs and alternative medicine seekers are crazy about elderberry and it's healing properties. While we are not allowed to make any therapeutic claims about this plant, we encourage you to do your own research and read the countless raving reviews about elderberry online.  
There are dozens of different kinds of elder plants and trees, depending on which part of the world you are in. For example, in Europe, the most common version of elderberry is Sambucus nigra, and this is one of the most prominent types of elderberry used in health and healing. This tree was called the "medicine chest" by Hippocrates, the "Father of medicine." Try it yourself and encourage your friends, family, and customers to by it too. It really works!
What are the Benefits of Elderberry?
Elderberry is widely acclaimed for its healing properties because the flowers and berries of the elderberry tree are jam-packed with vitamins, minerals, and antioxidants that play a vital role in boosting your immune system. For example, elderberry is commonly used to stave off inflammation, to reduce stress, and to promote heart health.  
Elderberry and Coronavirus
You may have heard a lot of people online and in media discussing or encouraging the use of elderberry in the fight against COVID-19. We want to make it perfectly clear that we are not prescribing or touting elderberry as a cure for SARS-COV-2. Instead, we are encouraging you to do your own research about it and come to an informed conclusion on your own. When used with proper diet, mild exercise, vitamin C, vitamin D, zinc, and proper sleep cycle, there is evidence that elderberry can help to give your body a protective layer of immunity to the common cold and other viruses, such as the coronavirus.
More Elderberry Health Benefits
People commonly buy elderberry for the following uses:
Fever/flu-like symptoms
Respiratory infections
Constipation
Headaches
Arthritic/joint pain/inflammation
Kidney health/function
Epilepsy
HIV and AIDS
Stress
What are the Dangers/Side Effects of Elderberry?
The elderberry health benefits are undeniable, as we have centuries of research about its benefits. But what about elderberry uses and side effects? It's important to contrast elderberry benefits and dangers because we want everyone who buys our elderberry products to be safe and informed.  
Women who are pregnant or breastfeeding should not take elderberry, as there is some evidence that elderberry can cause complications during these periods.
It is important to buy elderberry from a very trusted supplier, such as Solislabs because the branches, twigs, leaves, roots, and seeds are toxic.
Immuno-compromised people are at risk of adverse reactions when taking elderberry.
Although it is rare, some people are allergic to elderberry. If you experience a rash or difficulty breathing after taking elderberry, seek medical help right away.
Elderberry is a diuretic. When it is taken with other medications, it can lead to frequent urination.
Talk to your doctor if you are interested in taking elderberry.
Elderberry