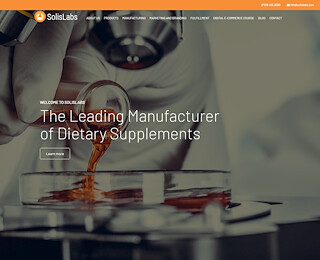 SolisLabs is a top-notch expert, providing the services of a high-end contract manufacturer of CBD products. We offer manufacturing services for formulation, private label, manufacturing, and packaging. We've got credit in providing prime products with exactitude and competence. We're passionate about what we do to ensure full satisfaction for our customers.
What exactly is CBD?
You here about CBD all around the media, but you don't know what exactly it is. You also here about its uses and importance in your body, but you keep asking yourself what precisely this staff is. We've got the answer for you. CBD stands for cannabidiol, which is a product of the popular marijuana. In short, it's medical marijuana-derived from the hemp plant, which belongs to the cannabis species.
However, CBD does not make you high despite it being a particular marijuana product. From a World Health Organization report, CBD has no effect that indicates any abuse or addiction. This supplement doesn't cause any health-related disorders. It's safe for human use. Note that CBD doesn't encourage illegal abuse of marijuana, which remains to be an offense under Federal law.  
Benefits of CBD products
Healthy living is a paramount need for everyone, either rich or poor, young or old. To stay healthy, you'll need to maintain a steady level of balance in your body system. If you want to complete your daily tasks, your body requires to function in the right way. The question is, how does this have to do with CBD?
The fact is that CBD helps in improving your health and helps you to feel at your best fully. With the help of our contract manufacturer of CBD, you will enter a market which provides real health benefits such as:
Reduce anxiety and depression
Treating psychotic diseases
Proper digestion of food
Decrease the spread of cancer
Relief from chronic pain
Diminish inflammation
Curtail constancy of diabetes
Mitigate acne and more benefits
Top-notch CBD products
We have high-quality CBD formulations and private labeling to encompass all your company's needs. We want to help you build, grow, and expand your business. We produce premium quality CBD products with competitive pricing, fast processing, completely accurate quality control, and unconditional customer satisfaction.
We're cGMP, USDA, and FDA compliant. We follow all the drug labeling rules, laws, and regulations to provide world-class services to our valued clients. We serve clients worldwide. If you're looking to build a pre-workout CBD product, then you can count on our expert services.
Get quality CBD stock
If you're a vendor looking for a contract manufacturer of CBD products, we're here to help you out. We'll help you keep growing your brand regardless of the size. We strive to provide quality products for customers' satisfaction.
Are you interested in becoming a CBD product seller? Whether you're a small or large company, contact SolisLabs today and get the help you need. With our extensive knowledge and expertise, we're here to create a quality product for you. If you're ready to see the best, we can do, partner with us and become one of the reputable CBD product sellers.